The North Carolina Harp Ensemble presented their Spring Concert in collaboration with the Charlotte Chapter of the American Harp Society on Saturday, April 1, 2017 at Myers Park Presbyterian Church in Charlotte! The North Carolina Harp Ensemble was thrilled to collaborate with the Charlotte Chapter of the American Harp Society for this special concert, bringing together over 30 harpists of all ages and skill levels from across the Carolinas.
Our performers presented a fantastic program of music, including Klaus Badelt's Pirates of the Caribbean Medley, Alfredo Rolando Ortiz's Cumbia Verde, Deborah Henson Conant's Baroque Flamenco, and Carlos Salzedo's Seguidilla. Our audience also was treated to a solo harp performance of Gabriel Faure's Impromptu performed by Jared Parsons and a harp quartet performance of Carlos Salzedo's Three Famous Compositions (Chanson dans la nuit, Tango & Rumba) performed by Jacquelyn Bartlett, Kristen Bruce, Grace Wepner Ludtke, and Jared Parsons.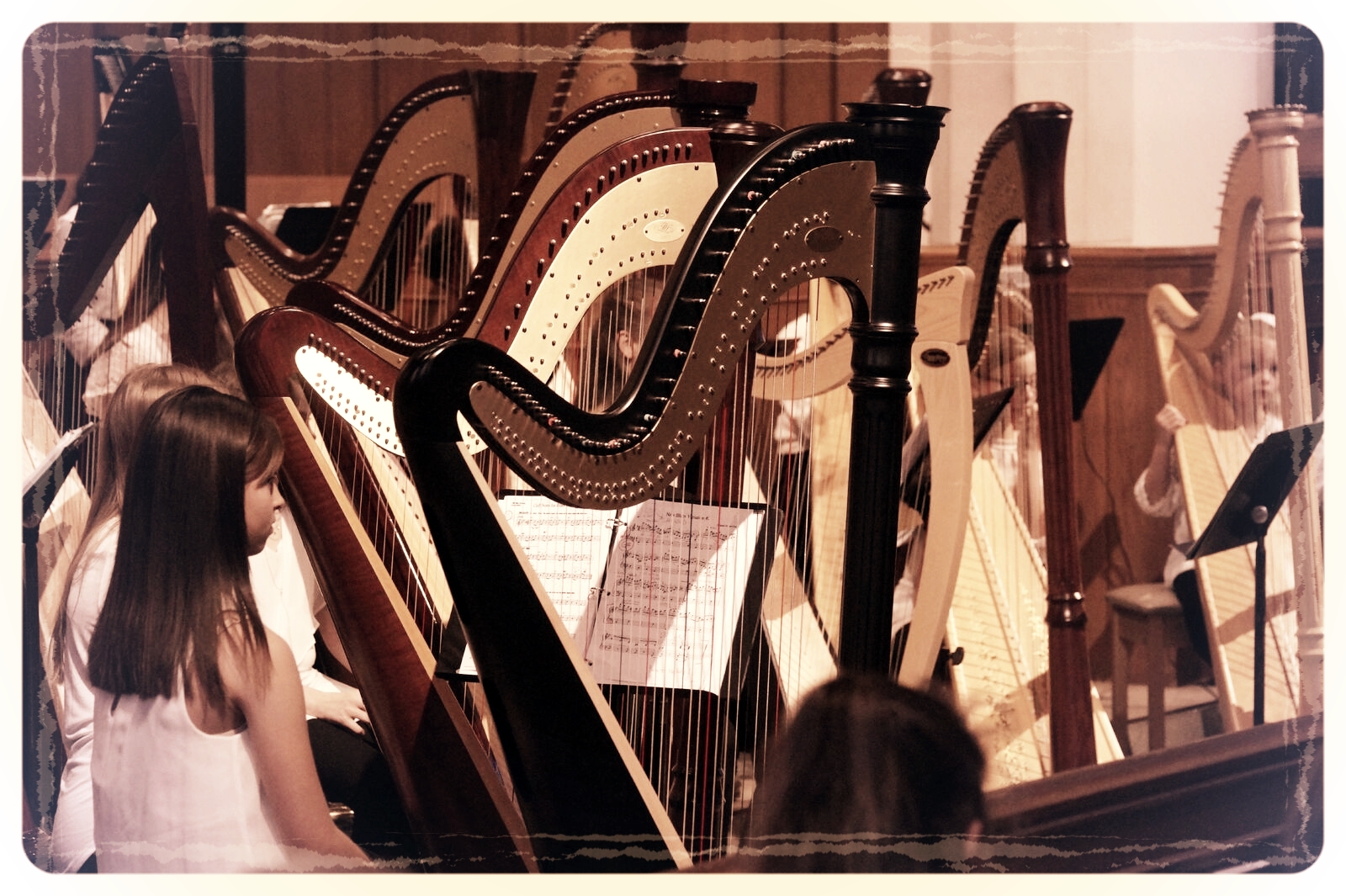 We would like to thank Myers Park Presbyterian Church for providing us the use of their beautiful sanctuary for our performance. We truly appreciate our performers, parents, family, friends and community supporters of the harp! It is a great pleasure to create and share our music with you! Please enjoy these videos of our performance, including Processional by Linda Wood, arranged by Jack Jarrett and Seguidilla from Suite of Eight Dances by Carlos Salzedo.